Enhance your Coffee Knowledge

learn from the pros & advance your career
Learn to Cup Coffee

& take required Exams & Calibrations
CQI & SCA Certifications

in a SCA Premier Campus Setting
Hands-on Roasting

in our working Coffee Roastery
Small Group Classes

cupping, roasting, brewing
Barista Skills Training

learn to pull the perfect Espresso & more
Enhance your Coffee Knowledge
learn from the pros & advance your career
Learn to Cup Coffee
& take required Exams & Calibrations
CQI & SCA Certifications
in a SCA Premier Campus Setting
Hands-on Roasting
in our working Coffee Roastery
Small Group Classes
cupping, roasting, brewing
Barista Skills Training
learn to pull the perfect Espresso & more
SCA Coffee Value Assessment Course & Exams
we're pleased to offer Roasting & Barista Courses, & Q Classes & Calibrations
Q Classes (CQI Certification) & required calibrations
See what our students are saying...
"When we become famous coffee roasters, we'll let the world know who taught us. Thanks, Mané, to you & the whole team!

Noah K.
 The instruction was very professional in a fun kind of way. Everyone at School of Coffee showed lots of knowledge and passion.

Rachel A.
The facilities are amazing. The classroom is spacious and very well equipped for hands-on testing & in depth learning.

Harrison G.
Learn from the coffee pros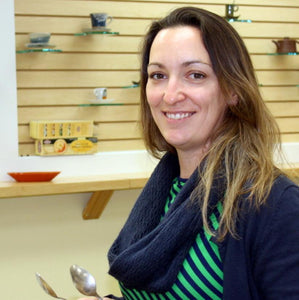 Licensed Q Grader - Shannon
Shannon teaches accepted standardized laboratory techniques, working with green and roasted physical evaluations, as well as the various testing equipment. With 20+ years of coffee knowledge, Shannon leads the sensory team with her vast coffee knowledge.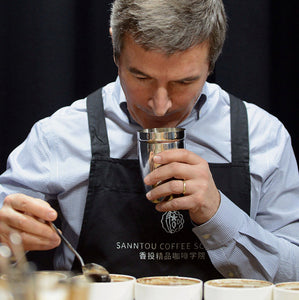 Lead Instructor - Mané Alves
With a background in wine making and viticulture, Mané translated that knowledge into Coffee and the pursuit of Quality – from tree to cup. He has been intricately involved in the specialty coffee industry now for over 25 years. A licensed and active Q Instructor, Mané has taught thousands of certified Q Instructors all over the world.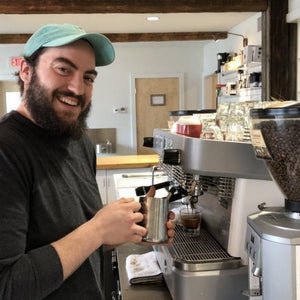 Barista Instructor - Tom
Tom, is the Cafe Manager at our sister company's flagship coffee bar and works day in and day out on the front lines. An SCA Barista Instructor, he is passionate about sharing his coffee knowledge & barista skills.